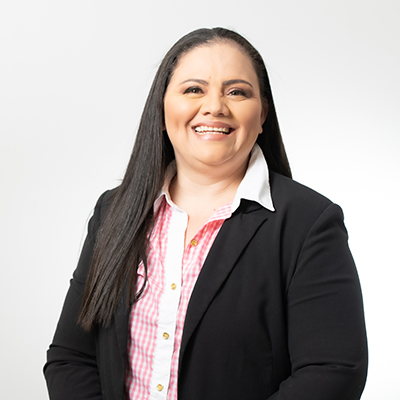 Friendship Armstrong Campus
Doris Bautista
Philosophy of Learning
Children are the future of the world and they are infinitely capable of reaching their full potential. As the facilitator of their learning, my goal is always to help children create, collaborate, increase problem-solving skills and overcome obstacles. In my classroom, students show curiosity and explore interests in constructing their learning by negotiating and questioning their environment as the third teacher. In the Reggio Emilia philosophy, the child is viewed as strong, powerful, rich in potential, and drivers of their educational experience. They have the power of growing, and being nurtured and navigated by adults who take this drive towards their growth seriously.
Building strong, trusting relationships with students is very important to me because I believe in their uniqueness. My scholars come from various backgrounds and wards in the District of Columbia and unfortunately, undergo storms that sometimes make learning a challenge. However, as a facilitator, I aim to inspire and infuse creativity by empowering children to take the lead with their words, movements, drawing, painting, exploration, imagination, creativity, reading, observing, challenging, questioning, and leadership. I have learned that students are motivated to go beyond what is taught in the classroom when they know that someone cares about their learning process and pays close attention to their educational progress.
In order for students to succeed in their growth and adventures, practicing differentiation is critical in my classroom. Although each child is a part of our larger classroom community, I tailor my instruction to their individual needs by integrating appropriate accommodations and modifications when necessary for each scholar to feel important and special. As a result, I design small and whole group sessions to make each student feel heard and acknowledged. I believe that every student has the capacity of expressing different forms of verbal and non-verbal communications and become a lifelong learner and achieve their dreams regardless of their race, gender, native language, socioeconomic background, or abilities. The Reggio philosophy makes teaching more enjoyable, grateful and increases the engagement of my students. The connections I have formed with my students individually are powerful which helps them to become ready for kindergarten and beyond.
I believe that students should be prompted with exploration so that their curiosity is continuously enticed. Teachers should not be thought of as leaders, but more so as facilitators who aid in the discovery and research of classroom materials. Therefore, the values and beliefs I have for my students are all centered on the Reggio Emilia philosophy. My role as a teacher is to stimulate my students and allow them to produce various wonders for us all to explore.
In conclusion, children already possess the skills necessary to originate understandings through investigation and exploration. I will continue to differentiate my instruction so that my students are able to collaborate and provide the best opportunity for each to excel individually. This collaboration will not only create a bond between myself and my students, but all other influences in their lives and in the community. I will extend my practices to others in hopes that by collaborating we can continue to uplift the students with their strengths and courage. Therefore, through continuous practice and commitment, I will act on my philosophy by not assuming I know what is best for my students but, by working with them to gain an understanding of what they deem to be most important to them. I will follow my philosophy and lead my practice by allowing them to become strong leaders, powerful innovators, rich in knowledge, and drivers of their own future.